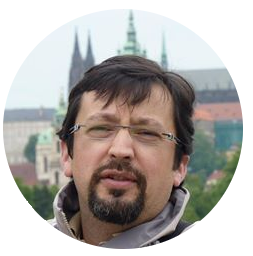 Prof. Dr. Doutor Pedro Tadeu


Polytechnic of Guarda, Portugal
Keynote Title: Teaching Mathematics in Basic Education with Games
Professor in the field of Mathematics Education at Polytechnic of Guarda (IPG), Post-Doc in Problem solving Skills at Kindergarten (Institute of Education, Faculty of Education, Sakarya University, Turkey), Ph.D. in Didactical and Technology - specialization in Didactical Mathematics (UTAD, Vila-Real), master's degree in Mathematics Education, degree in Mathematics Education (Faculty of Education, Coimbra University). Dean of HEI - School of Education, Communication and Sport, Polytechnic of Guarda, since 01/2015. Member of the Executive Commission of CEI - (Centro de Estudos Ibéricos http://www.cei.pt/cei/estrutura.htm) since 01/2015. Member of the board of UDI from 02/2012 until 12/2014 (Research Unit for Inland Development http://www.ipg.pt/udi/). Develops research in the area of Mathematics Education, ICT, Multicultural Education, ICT and Inclusion, Innovation in Education and Entrepreneurship Education. Has several scientific publications and develops activity with different HEI from Spain, Italy, Greece, Turkey, Sweden, Denmark, Lithuania, Latvia, Romania, Czech Republic, Hungary, Belgium, Germany, Albania, Ukraine, Uzbekistan, Brasil, Colombia, Cabo-Verde, Angola among others, is evaluator for ERASMUS+ Portuguese Agency and European COST projects.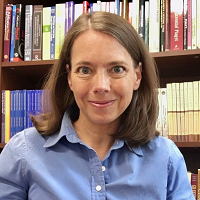 Prof. Dr. Amy Ellis
University of Georgia, USA
Keynote Title: Supporting Sudents' Engagement in Authentic Mathematical Activity: Designing Instruction for Conjecturing, Generalizing, and Proving
Amy Ellis is an Associate Professor in the Department of Mathematics and Science Education at the University of Georgia. She received her Ph.D. in mathematics education from the University of California, San Diego and San Diego State University. Dr. Ellis also holds a bachelor's and master's degree in mathematics. Prior to her appointment at the University of Georgia, Dr. Ellis taught secondary school in California and then spent 12 years as a professor at the University of Wisconsin. In her current position, she enjoys working with pre-service secondary teachers. Dr. Ellis studies student learning in middle school and high school, particularly as it relates to algebra, generalization, and proof, as well as teachers' pedagogical practices aimed at fostering meaningful student engagement. She has received 13 grants from national and state organizations, and currently serves as the project lead on an NSF-funded project investigating students' mathematical generalizations. She received the Early Career Publication Award from the SIG-RME division of AERA for her research on generalization and proof, and her work has been published in the Journal for Research in Mathematics Education, the Journal of the Learning Sciences, Cognition and Instruction, Mathematical Thinking and Learning, and Science, among others. Dr. Ellis has also co-authored three books for practicing teachers on ratio and proportion, mathematical reasoning, and generalization and proof.